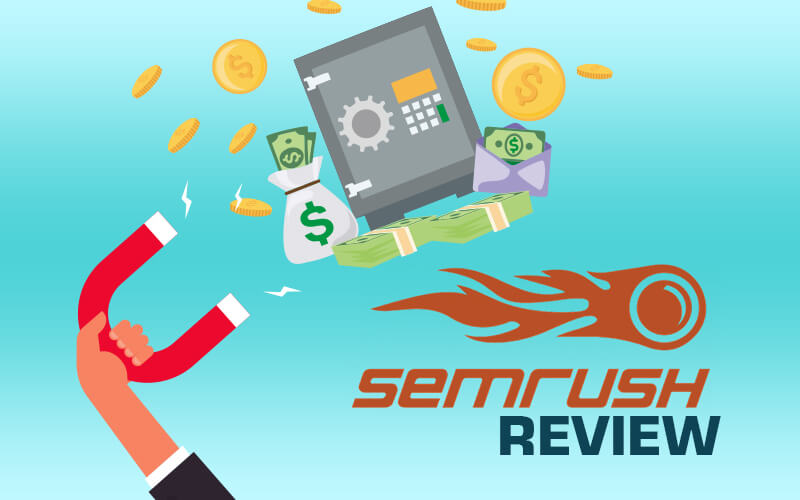 As any website owner, you want yours to rank better. This will bring more traffic and increase your revenue. Not only that but you also want your ads to finally work. The secret lies in your SEO strategy. Imagine a tool that can do all that and show you how to beat the competition. This is what you're about to find out in this SEMrush review.
Now, when you're starting out, what no one tells you is that SEO is hard but possible to master. People throw around so many technical terms that it's easy to get overwhelmed.
As someone that has tested many different marketing tools, I can tell you everything you need to know about SEMrush.
I'm going to give you a thorough and honest review that covers the features, pricing, pros and cons, comparisons, and everything else that you need to know to make a decision.
First things first, SEMrush is an amazing all-in-one digital marketing software that allows you to apply SEO on your website in a way that was never easier.
Before you dismiss SEO as something that doesn't work anymore, remember that to rank well you need SEO. To get organic and paid traffic, and stay ahead of the competition you have to know and apply SEO on your website.
To illustrate it better to you, the first result on a Google search gets 33% of all traffic. Now, the first page (SERPs) gets 91.5%, leaving the rest with only 8.5%. This is how important it is to rank well.
Traffic, organic and paid, is the most important thing for any online business. Did you know that 70% of online traffic is organic? Still, the remaining 30% of paid traffic is a huge volume for any business to be ignored.
Try It Out
SEMRush for FREE
SEMRush has extended a 7-days no-obligations free trial to our readers.
GET SEMRUSH FOR FREE
In this detailed review I will cover;
What is SEMrush exactly?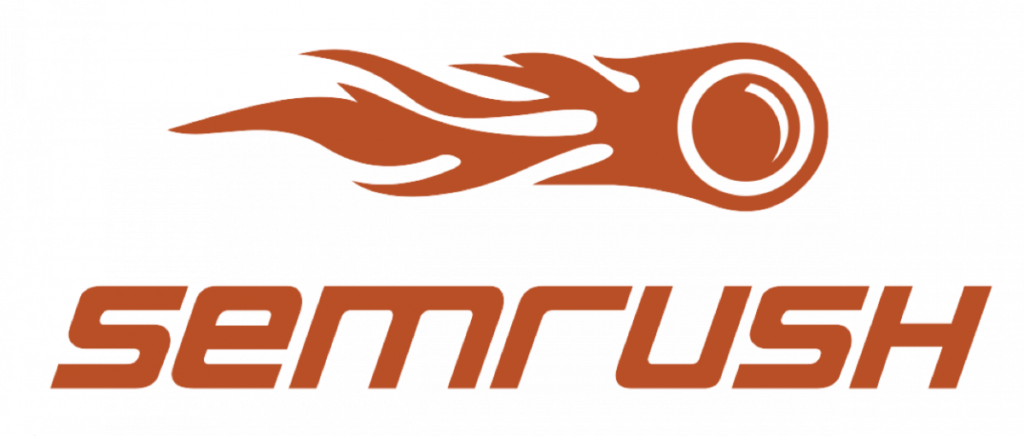 This question is easy to answer but it's long. SEMrush is an all-in-one digital marketing suite that is also a competitor's analysis, and a search engine optimization tool.
Imagine before the internet when you wanted to know how the competition was getting all the clients. You'd have to pretty much spy on them or pay someone else to. It'd be expensive and plain hard to do it.
SEMrush allows you to do that in the online world, with robust software that does all the heavy lifting. This means that you can find out most of what you want to know with simple clicks.
SEMrush lets you know what keywords are driving the most traffic in your niche, what keywords your competitor is ranking for, and so much more.
In summary, SEMrush is the most complete tool that any digital marketing expert can use to stay ahead of the competition and make sure that their website gets most of that traffic.
Who is SEMrush for?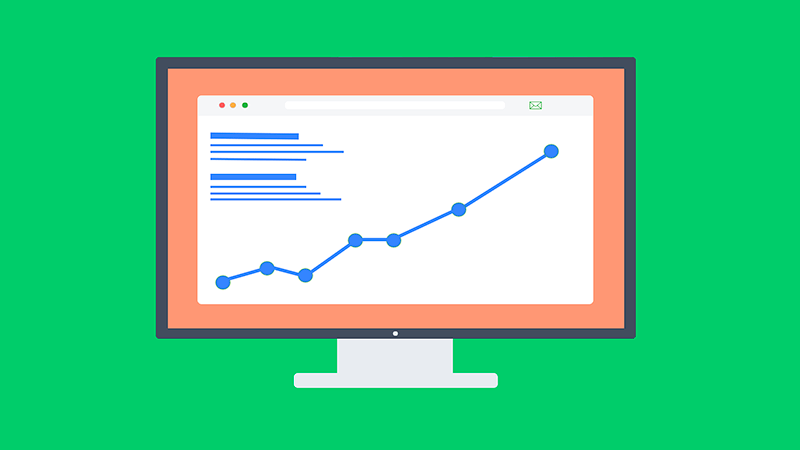 I don't like to say that software or any kind of tool is for everyone, but in this case, it is. If you have a website, you care about ranking it well. Even if you have no intention of making money from it, you still want visitors. You get them by ranking well on SERPs (search engine result pages).
Now, if you have a small niche website or even a corporate website, you're likely to be looking for ways to make money. In that case, SEMrush becomes even more relevant to your business.
Again, this is an all-in-one digital marketing software that will not only help you rank well but also rank better than the competition. Now, when compared to most of the other tools, SEMrush comes out on top because it over-delivers with a simple design but powerful software.
So, if you're interested in growing your website, SEMrush is totally for you.
Features
Search Engine Optimization
If you have ever tried understanding SEO, you know how complicated it is and how hard it can be to learn it. Now, whether or not you've succeeded at learning it, the point is that SEMrush allows you to perform SEO 10X better than you were before.
Search engine optimization involves more than just keyword research, which you can do with the SEMrush keyword planner. Unlike Google's, which is good for a free tool, SEMrush gives you a more complete result.
With SEMrush keyword planner, you get to generate the best keywords in your niche. You can also generate a complete report based on a keyword or domain.
Now, it's not just keyword planning. One of SEMrush's biggest advantages is the link-building feature.
One of the hardest parts of SEO is link building. This feature shows you where your competitors are getting their backlinks from. Then you can use this information for your own link-building strategy.
SEMrush is great at giving you an advantage over your competition, but the best way to beat them, it's to make sure that your SEO is on point. You must know if what you have is already working.
The SEO audit feature does just that for you. You can have their powerful software crawling on your pages to give you a report on how well you're doing. Basically, you'll see where you need to improve and what you're doing right.
Just the SEO features make this tool an incredible one that is worth the price. If you want to have an arsenal to make sure that you beat every other website in your niche, you need a tool like SEMrush.
Paid Advertisement Analysis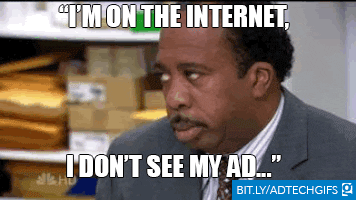 Remember that 30 % of paid traffic we talked about earlier? This is where they're going to become the target of your strategy. You need to have the plan to make sure that your ads convert.
This doesn't only mean to make them buy. Converting, in this case, means that you're getting them to perform the action that your ad was aiming for. Sometimes is just a subscription or a click that you want.
The internet is full of forums where people complain about how their paid ads failed. They wasted a lot of money and didn't make anything in return.
The best solution for that is the SEMrush paid advertisement feature. It basically allows you to research how good your keywords are and edit the ads within their platform.
It gets even better because it lets you know what keywords the competition is using on their most effective ads. Imagine getting a sneak peek at what it's working for them. In this case, it's even better than just a sneak peek. It gives you their secret sauce.
One final honorable mention, it's the fact that SEMrush has a feature that lets you compare the keywords of your ads, so you don't use the same keyword for two different ads.
With this wealth of information not only on your own ads but also on your competition's, SEMrush analysis is the best you'll find for your business.
The reason I love this feature is that I remember when I first learned how to use it, and I can tell you that it's really easy. A lot of digital marketing tools are good, but they make it really hard for any beginner to start experimenting with them.
SEMrush understands that things can and should be easy. Why complicate the process when you already have a bunch of other complicated stuff to deal with in an online business?
Content Marketing
The main secret to having success online is to master distribution. To be honest, this is the secret if you want to succeed at anything that requires that you sell something to somebody.
For instance, there's a reason why there are so many bad movies that make a lot of money and a bunch of great movies that you have never heard of. The main reason is marketing. It all begins with the distribution.
This is what the content marketing feature on SEMrush will do for you. It will help you find the best distribution channels for your content. This helps you get better and more traffic while focusing more on producing the content.
SEMrush also helps you find partners to boost your backlinks strategy. They show you potential partners in general and the ones that are already linked to your rivals.
Just so you can get an idea is that this will show you all behind-the-scenes of what's working for your competition, and also the opportunities that your competition isn't taking advantage of.
Now, before you have to worry about your distribution strategy, you have to worry about your keywords. Obviously, half of the work you'll have already done with the SEMrush keyword planner, but it gets better.
They have a topic research feature. This will tell you what exactly is your target audience asking for. What they are researching on search engines, the most common questions, and interests. Anyway, it's a wealth of data that you can use to finish drafting your strategy.
Competitive Intelligence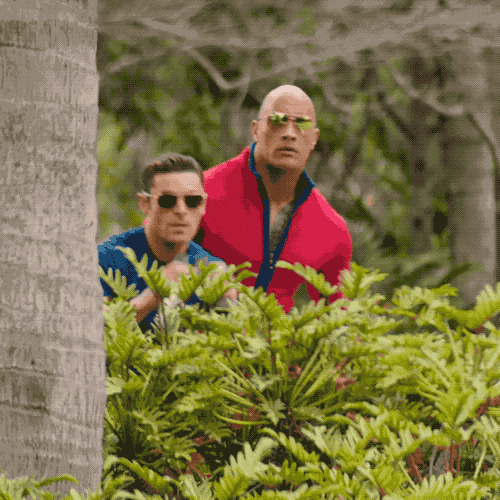 So far, I believe you've got a good idea of what SEMrush can do. About your competition, it spies on their keywords, backlinks, distribution framework, advertisement keywords, and even social media.
See what your competitors are up to. Type their Domain or Keyword below to see SEMRush work.
SEMrush gives you a tremendous advantage over the competition, but it has more features for that. They have a traffic analytics function that allows you to analyze their traffic.
They give you a thorough report on the competition's audience. Where their traffic comes by country. Also, it allows you to compare different domains so you can analyze their SEO strategies, link building, paid search, and more.
With this information, you can take all this data and benchmark it. You can find out their bounce rate, average site duration, pages per visit, and many more.
Once you have this information, you can take what's working for them and make it work for you. You won't be guessing anymore, you can invest in the right keyword right away.
SEMrush vs Ahrefs
Comparatively speaking, both tools have similar features. The main difference will be your intended use and their efficiency at those tasks.
To put it simply, SEMrush and Ahrefs both will have an incredible keyword research feature that will help you determine your next keywords. When it comes to keyword research and planning, they're both great at it.
Try SEMRush Below:
https://www.berush.com/en/promo/widget-iframe/?ref=0789783977&refer_source=&new_window=&db=au&disable_ga=false&color=orange&lang=en
Now, SEMrush is better at keyword research and planning than Ahrefs. To be honest, the only feature that Ahrefs wins is the backlink analysis to find great opportunities for link building.
This is a crucial part of SEO and Ahrefs is great at it. This is why Ahrefs is the best SEMrush alternative. As for the rest, SEMrush justifies why it's the most used SEO tool. SEMrush wins at competition analysis, SEO strategy, keyword planning and research, content marketing, site audit, etc.
As for the pricing, they both start at the $99 ballpark. So, the winner between SEMrush vs Ahrefs is SEMrush.
SEMrush vs Moz
Now, let's talk about Moz. They're another great option when it comes to SEO tools. They offer keyword planning, backlink strategies, and site performance, and many of those features are available on a free version.
The main problem with Moz is that if you ever use SEMrush you'll know the meaning of getting underwhelmed by it. The subscription starts at $99, but you could pay the same for SEMrush.
Now, why get a SEMrush subscription? It's simple. SEMrush offers you all those features and more. Don't get me wrong, Moz is a nice tool. But if you can, investing in SEMrush or just trying their 7-day free trial is better.
You can audit your website and the competitors. You can get a detailed SEO strategy and find the best backlink strategy for you. So, you pretty much get more for the same price.
SEMrush vs SpyFu
There are 3 categories where SpyFu can compete head-to-toe with SEMrush. Pricing, keyword tracking, and competitor analytics. In everything else, it's not even a fair competition.
When it comes to site audit, backlink analysis, keyword research, and user-friendliness SEMrush wins easily.
If you want an all-in-one digital marketing solution to make sure that your website and your ads will perform at their best, SEMrush is the best tool for you. It offers you a complete scope of what to do to rank well without having to be complicated to use.
Success Stories: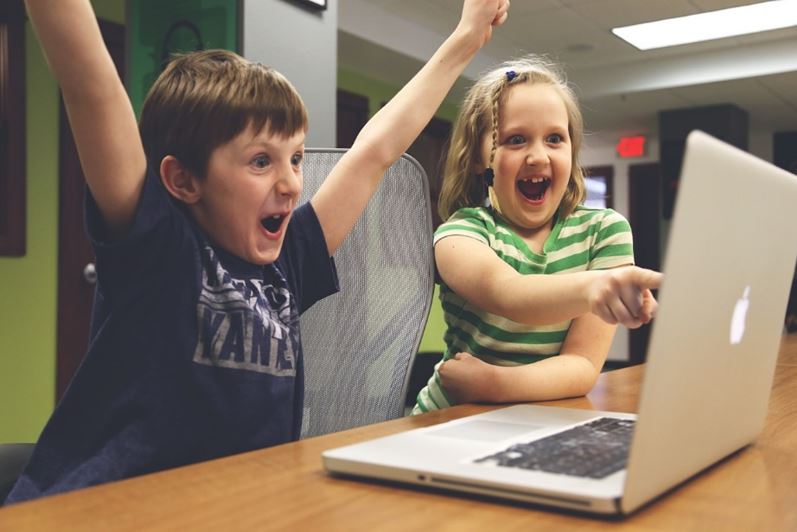 There are many success stories when it comes to SEMrush. After all, they wouldn't be the leading marketing tool if it were any different. You can read more about those stories on their website.
Vodafone
A leading company in the telecommunication business, Vodafone reports having had growth because of SEMrush software by their marketing teams around the world.
They used SEMrush for control and understanding of their traffic. They also got to triple the traffic they were getting while keeping advertisement costs at a low price. This goes to show the power of the SEMrush tool for any marketing team.
Transferwise
TranserWise is a company that facilitates people from around the world to send and receive payments internationally. They're another industry leader that chose SEMrush.
Their main strategy was to increase their overall organic traffic and reach. With SEMrush insights on keywords and competitive analysis, they were able to reach over 1 million visitors, 10X their content strategy that resulted in a 1000% organic traffic boost, and increase revenue.
Booking.com
Booking is the 3rd biggest e-commerce website in the world and a leading brand in its industry. They were late to the SEO party, so they needed a solution that would give them a competitive advantage.
They relied heavily on SEMrush software to provide competitor analysis and keyword research to find hidden opportunities.
Now, they got the #1 ranking in Google amongst 17m results. This is mainly through the power of SEMrush data analysis.
What you can notice from all the stories of these companies and many others is that their revenue increased. Using SEMrush as their SEO tool has led them to experience a 10X growth in their revenue and also their brand awareness.
Maybe is my marketer's brain, but I love to look at the numbers. Stories and anecdotes are incredible, but numbers not only tell the whole story; they don't lie.
When you look at the sort of growth those companies got on their websites, it's more than enough of a reason to get yourself started with SEMrush.
Within the 7-day trial, you'll be able to test all the features. This will give you a complete understanding not only of how it works but also of what it will do for your business.
Pros and Cons
Everything has pros and cons. Now, when we're talking about a platform that is #1 in its space, there will be more pros than cons.
I would dare to say that SEMrush doesn't have cons. Maybe it may not be the best tool for your situation, but it doesn't make it a bad thing.
Pros:
Without further ado, let me tell you the pros of using this platform. SEMrush is an all-in-one digital marketing software. This means that everything is integrated and you'll have all the features that you need in one place.
A great marketing strategy involves everything from content creation to distribution. You'll have to get started with your content strategy. This is your keyword research and planning. If you already have a running website, you can audit the whole thing to make sure that what you're doing is working, and then, improve what isn't.
I've already explained to you all the features you're going to find, but what I think is the best thing is that you get features that you don't find in other services. The efficiency and effectiveness of their competitor's analysis are amazing.
So, if you like the practicability of having everything in one place, plus amazing features that you won't get elsewhere, this is the tool for you.
Cons:
There are two main cons when it comes to SEMrush. The first thing is that having everything in one place might make it more difficult for you to learn it all if you're new to digital marketing.
It just means that you'll have a little more trouble grasping everything, but it's worth it if you're willing to.
Then, the second problem is pricing. As you've seen it isn't that different from the competition, but some people consider it expensive.
While there's truth to that, you can find a cheaper solution for keyword research, the wealth of data and the number of features you get make the price worth it.
Now, if you're just getting started and don't have too much money on your budget, it may not be the best option for you.
Pricing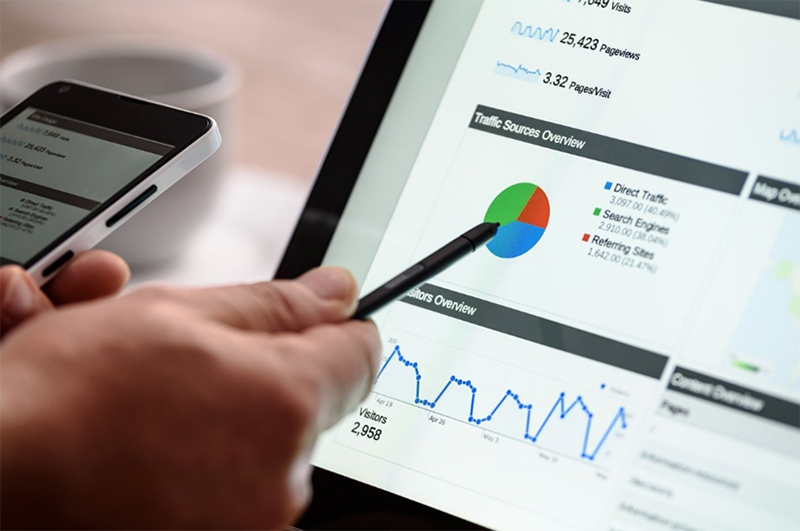 SEMrush pricing has 4 different types of plans to satisfy different customer bases. Chances are that the Pro plan will be enough for you. It works well with the majority of businesses from the freelancer to the standard business model.
This is the version you'll get on the 7-day free trial. You'll be able to test a wide variety of features with this version.
Obviously, if you're an enterprise, you'll want something that is tailored to your kind of business. That's when the other options will be worth exploring. The good thing is that SEMrush has something for everyone. As you saw earlier, big companies use their software to stay ahead of the game.
Pro- $99.95 per month, or $999.40 annually if you choose the yearly prepaid option.5 scheduled PDF reports
Standard features
Crawls through 100,000 web pages
Tracks up to 500 keywords
5 projects
3,000 daily reports
10,000 results per report
Guru- $199.95 per month, or $1999.40 per year annually if you choose the yearly prepaid option.
Branded PDF reports
All-Pro features
Standard features
Historical data
20 scheduled PDF reports
Crawls through 300,000 web pages
Tracks up to 1500 keywords
50 projects
5,000 daily reports
30,000 results per report
Business- $399.95 per month, or $3999.40 per year annually if you choose the yearly prepaid option.
Product listing ads
All Guru features
Standard features
Historical data
Branded PDF reports
50 scheduled PDF reports
Crawls through 1,000,000 web pages
Tracks up to 5,000 keywords
200 projects
10,000 daily reports
50,000 results per report
Enterprise provides adjustable features to enterprises with large-scale needs, at a negotiable cost.
Unlimited site crawling
Standard features
On-site training
Custom keyword databases
Custom limits
How to use SEMrush to beat all your competitors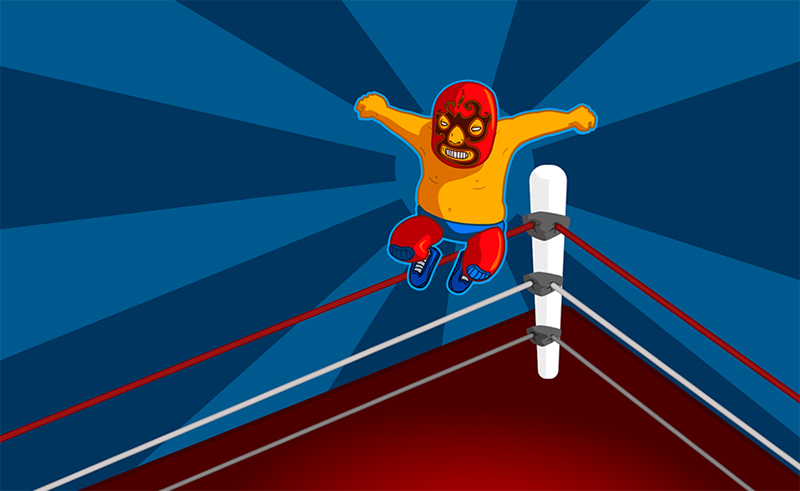 I'm going to be brief on this part because I believe we've covered everything on the competitive intelligence feature throughout the article, but it's important to go further in my explanation of how this tool will help you beat the competition.
If you know everything there is to know about basic SEO, you know that you should find the topics and the keywords to base your content on so you can be found on a search engine result.
Now, most SEO tools will give you that. SEMrush goes beyond and shows you what the competition is doing so you can beat them at their own game.
Besides the obvious keyword research, SEMrush stands out with the website audit and competitive intelligence features to show you the most profitable keywords for you to target. With these features and strategies, you'll beat all your competitors.
Why is it the best digital marketing software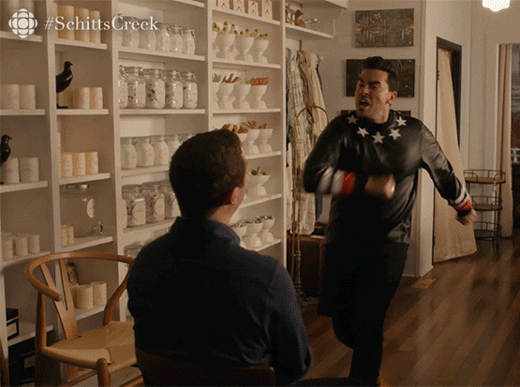 There's a reason why SEMrush is the #1 digital marketing tool in the world. It offers you everything you need to increase your rankings, which in turn increases traffic and revenue. You get all the tools you need in one place.
It's important to point out that even though efficiency will change from software to software, they will all offer you basic features. Those features are keyword research, backlink strategy, and keyword planning. What makes SEMrush so different is that it offers even more.
If you only care about the basics, SEMrush already delivers that better or equally as well as the competition. Then, you get a competitor's analysis, site audit paid advertisement keywords, and many more.
Besides the features, SEMrush keeps the same price as the competition. This means that even though it is number one and it offers more tools, they keep the pricing as attractive as everyone else's.
Conclusion
So, when you take all that into consideration and the fact that you're getting everything in one single place, it's easy to understand that SEMrush is the best SEO tool in the world.
I personally recommend that you start with the 7-day free trial and see for yourself how this tool can help you improve your website's overall performance on the search engines