Do you want to build an email list and make thousands of dollars off of it? Then, you'll need an email marketing tool for that. In this GetResponse review, we'll take an in-depth look at one of the best email marketing platforms in the world.
GetResponse places itself as the easiest, most complete, and cheapest platform of email marketing in the world. With GetResponse free trial, you can taste this all-in-one marketing tool and decide for yourself if it's the right one for you.
Now, did you know that for every email subscriber, you can earn a $1 minimum per month? This means that if you have 10.000 subscribers, you can make, at least, 10.000 dollars a month from that list. That's the effectiveness of email marketing.
That's why in this review, I'll teach you what the more important features are. Everything that you should be looking for in your email marketing tool, and what the #1 option is.
As you may recall many so-called "marketing experts" doomed emails when other, more attractive tools emerged near the end of the '00s. Still, email has shown that it's only getting stronger.
Now, we're not in 1998 when people would open every email they got and ignore their mail. In 2019, people tend to not only ignore spam but most of what arrives in their inboxes. They open only 15%-25% of their email messages.
So, if you're new to the party, you may or may not have heard of email marketing tools. They're platforms that help you manage your email list and automate the process of sending an email sequence, a newsletter, or a marketing campaign.
Whatever it is that you want to do, you'll need an email marketing tool if you're serious about building your list.
If you read this GetResponse review till the end, you'll know about all their features, their pricing, their pros and cons, and an honest comparison with other platforms.
Basically, everything you need to make an informed decision. After all, you want the best chance at building your email list.
As an expert marketer, I've used multiple email marketing tools for different campaigns. So, I can confidently tell you everything you must know about GetResponse before committing to any other platform. So, here's my honest and unbiased review.
Try It Out
Important to follow before we proceed,
You can try Getresponse for free.
GetResponse offers a 30 day free no-obligations trial for you to try out their product. Click on the trial link below and signup for the free trial. You will not be charged if you cancel within the trial period.
I strongly recommend that you signup for your free trial and have access to your Getresponse Dashboard before you read further to make the most out of this post.
In this detailed review I will cover;
Get a cup of coffee, sit down, and relax. Let's dive right into it. If you have to, don't hesitate to read more than once to make sure you understand all the features.
Features
Autoresponders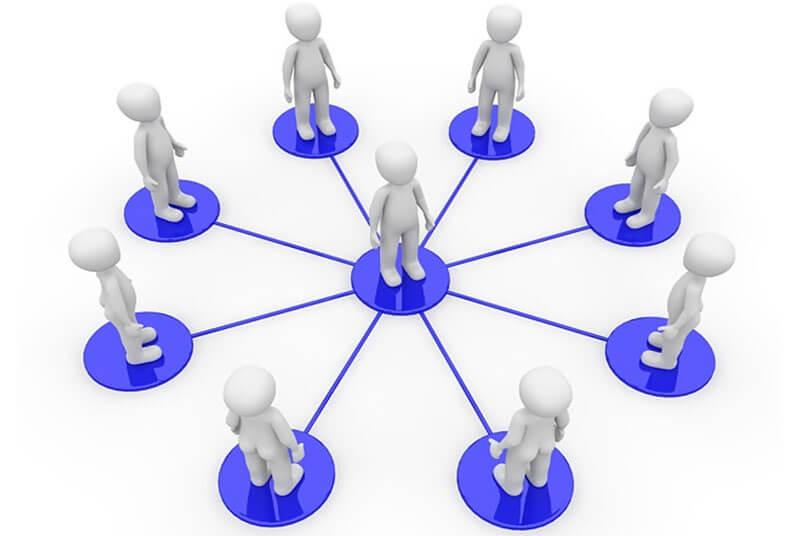 This is, perhaps, the most attractive feature of GetResponse. Its autoresponder is the best one in the market. Now before I tell you why here's an explanation of what an autoresponder is.
Imagine that you just signed up for this newsletter that you have just found out about.
As soon as you do it, a message arrives in your inbox. It may be an eBook, a welcome message, or even a request. These messages are autoresponders.
Not only that but every time you set up a campaign, you want automatic messages to go to your subscribers.
GetResponse's autoresponder is the best because it has all the traditional features and extra ones.
You can set up autoresponders for every subscriber's birthdays, and every other action that they take such as signing up for a webinar.
Their advanced software allows you to send automatic messages every time an action is taken.
If a subscriber has just bought a product or opened an email, you can send them a message. This keeps engagement high and nurtures a relationship with your subscribers.
An email autoresponder is key to managing large lists and keeping them engaged. This is why GetResponse pricing is worth every penny.
Analytics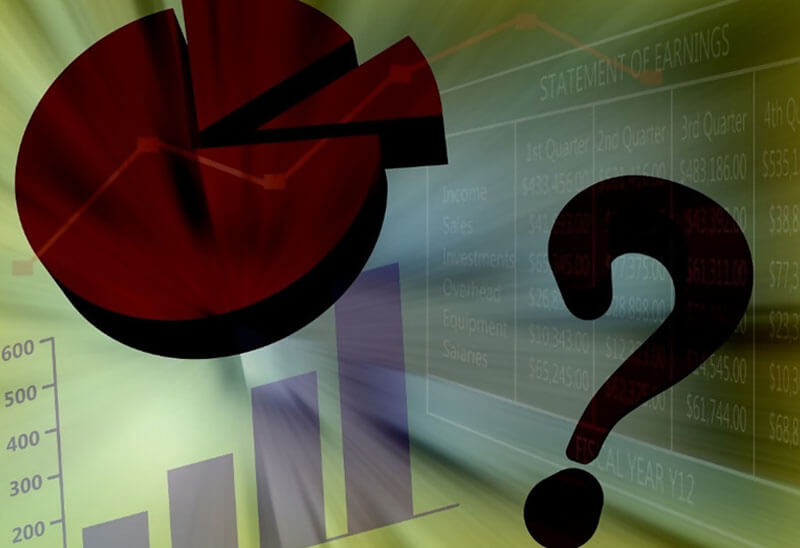 As any marketer will know, the secret is often in the numbers. The analytics of any campaign will tell you the story of what's working and what isn't.
So, if you want to succeed, you have to pay attention to the numbers. They'll let you know what your eyes are missing.
GetResponsel offers you basic analytics like click-through, open rate, unsubscribe rate, and others. This is great but it's part of the deal of any email marketing tool.
Where GetResponse sets itself apart from the competition is its additional analytics features.
Metrics over time: this feature allows you to find out when your subscribers take action on your emails. With this information, you can pick the best time to send out your newsletter.
One-click segmentation: find out which subscribers are not engaging with a particular newsletter so you can send them a different version to see if it engages better.
Email ROI: this is how you're going to find out the true power of email marketing. With this feature, you'll know how much of your sales are being generated from your subscribers' list.
User's complete information: with this feature, you can know everything there is to know about your subscribers. Where they're located, how they subscribed to your list, and which emails they've opened before.
As any user will tell you, GetResponse isn't just an email marketing tool anymore. It's an "all-in-one" marketing tool now.
Split Testing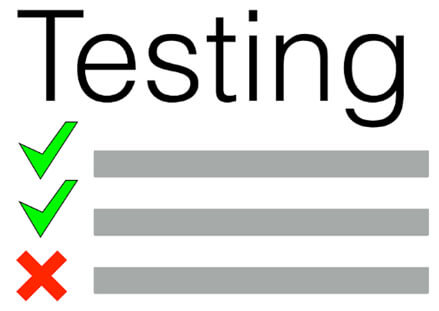 If you don't know this yet, you'll soon find out that the best campaigns are the result of many failed ones. It's normal to test different campaigns until you find a winner.
You need to test fonts, colors, messages, subject lines, timing, and other variants. It's part of the process that will get you to the perfect newsletter.
So, the best you can do is to do split testing. This is a core feature that every single one of the main email marketing tools will have.
What GetResponse stands out from the pack, again, is the number of tests that you can perform.
When the second-best competitor in this feature offers 3 tests, GetResponse offers 5 tests. That's right, you can send 5 different messages till you find the perfect one that will convert the largest number of leads.
Landing Page Creator
If you want a successful marketing campaign, you'll have to work for it. You can't just direct subscribers to a cluttered page and expect it to convert easily.
This is not how this works. Usually, the campaigns that required more working hours are the ones that generate more money and a better conversion rate.
That's why, directing people to a well-designed landing page that works as a squeeze page, it's so important for your campaign's success.
Unlike most of its competitors, GetResponse offers a landing page creator built into its own service. This means that you don't have to use third-party paid apps.
MailChimp is the only other tool that offers a landing page creator, but it's still years behind GetResponse's option.
The catch, unfortunately, is that you have got to have a Pro plan to access everything this feature has to offer. Otherwise, you're limited to 1000 page views.
The only downside would be that Getresponse does not let you build sales funnels out-of-the-box, however, integrates and works very well with funnel building tools like Clickfunnels. If you haven't already you can read my full Clickfunnels review here. I have also written a detailed article on Funnel hacking and shared my full funnel-hacking game plan.
Email Editor
GetResponse was the first email marketing tool to adjust your newsletter to the screen that was exhibiting the email message.
This means that if your subscriber was reading on a smartphone, the screen would adjust to it. By now, the competitors have caught up.
Still, GetResponse is better than the other options. You can preview the message, adjust to portrait or landscape mode, and use the spam checker tool.
Not only that but you can also schedule the message according to the time of the day (and time zone) that your subscriber is more likely to open.
Two other overlooked tools are the email templates that they offer and the possibility to edit HTML code.
If you know some HTML, you'll know that this feature can help you improve the design of the newsletter by a large margin.
So, you can pretty much design every single pixel on the screen to enhance the user's experience.
RSS to Email
RSS stands for really simple syndication. It has revolutionized the online world because it allows subscribers to stay in touch with their favorite blogs.
The whole technology is simple. It works based on automated updates and messages to the email addresses on its database.
The RSS to email feature is a simple but important one. This feature sends a message to your subscribers every time you post a new article on your blog. This increases readership, thus increasing engagement.
With the flood of online content in recent years, you have got to do something to have an edge over your competitors. Obviously, every pro-blogger will use RSS to email features and every email marketing tool will have it available, but it's still important to point out.
In the book This is Marketing by Seth Godin, he talks about the importance of email marketing to anyone's success in business. You obviously don't want to contradict one of the biggest marketers of all time. So, use RSS to your advantage.
Webinars
Marketers rate webinars on their top 5 lead-generation tactics. The reason for that is that they work like magic. Webinars were created in the 1990s, but it was in the '00s that they got huge in popularity.
In the book, The Ultimate Webinar Marketing Guide by Lewis Howes, the lifestyle entrepreneur goes in-depth to talk about the importance of webinars for today's marketing world.
Basically, it's one of the best ways to generate a lead and is also cost-effective.
In the case of GetResponse, you get an additional feature to host webinars for only $165 if your list is under 10.000 subscribers.
Just so you can compare, Gatowebinar, a service that specializes in webinars, charges $199 a month to host webinars with up to 500 attendees.
The feature from GetRespponse not only is cheaper than the rest, but it gets the job done. The broadcast runs smoothly and constant bugs that you find in so many other platforms don't happen.
CRM
You probably know how frustrating and time-consuming it is to have to export data from your CRM tool to CSV and then to your email marketing tool.
It's such a headache that it takes a lot of time you could be preparing another sales pipeline or email campaign.
The point is that it sucks to have to export the data every time you need it. So, when GetResponse launched its CRM feature, the marketing world took notice. Unfortunately, at first, it wasn't all that it was cracked up to be.
Now, the good news is that they've improved this feature a lot in the last year.
You can integrate the CRM functionalities with the other marketing tools that you already have within the GetResponse platform.
Also, you can add users to your sales pipeline depending on their activity. You can even add new subscribers to an auto-response that you were already executing.
To put it simply, this feature makes things integrated, automated, and easier for marketers.
Pros and Cons
As promised, I'm going to give you an honest review. To do that, I need to write honest pros and cons.
Even though there are some opinion-based statements, when it comes to the pros and cons, only facts are allowed.
Pros
First thing is that GetResponse offers a 30-day free trial for a list of up to 250 subscribers. Click here to sign up for your Getresponse free trial.
This is amazing because it gives you the opportunity to test it out and see if it's the best option for you. This is invaluable if you're just starting out.
Now, if you use Magento, Salesforce, or any other third-party address books, you'll love that you can import all those contacts and easily have them on your GetResponse account. Especially, if you're starting out, every contact matters.
Unlike other services, GetResponse does not limit your email-sending capabilities. This allows you to send as many newsletters and email sequences as you want, which it's great.
As I've said, the analytics feature from GetResponse is incredible. One of the pros is that you can power their powerful analytics with Google and get a complete scope of your traffic.
The resources in their library are worth the price. You get a vast array of options to choose from.
You get a landing page creator with an email editor that makes a great combination. You can design everything from inside their tool.
From the email to the landing page, you can design everything with their library of templates.
When we're buying something new or subscribing to a service, it's normal to get excited and forget about the scenario where things don't work out and you have to break a contract.
That's when customer service becomes worth considering before purchasing anything.
In this case, GetResponse customer service is impeccable. You get access to not only a live support chat but also live webinars that will teach you everything you need to know.
Cons
The cons will only affect beginners. This is because there are two main cons that have everything to do with people who are just starting out with their email lists.
Even though I'd recommend this tool for beginners, especially when you consider how easy it is to get started and the 30-day free trial, you still have to consider the no refund on annual plans policy.
This means that if you buy their 12 or 24-month option, you can't get a refund. So, you better be sure that it is what you want.
Perhaps, the best you can do is choose the payment by the end of the cycle option. This means that you pay your subscription monthly.
The second thing is that the landing page creator and many other incredible features are not free. You must have a Pro plan, at least, to get access to those extra features.
When you're starting out, it may be a decisive factor in your decision.
GetResponse Pricing
It's important to remind you again that GetResponse has a 30-day free trial. You don't have to insert a credit card to get access to it, so you're really just trying it out.
Now, when it comes to GetResponse pricing, they have 4 options for premium plans. You can choose Email, Pro, Max, and Enterprise. Those plans are available for payment on a month-by-month basis or you can pay upfront for 1-2 years.
The downside, again, is that you can't get a refund. So, make sure that you choose the payment option that suits you the better.
Up to 1,000 subscribers: $15 ('Email') / $49 ('Pro') / $165 ('Max')
1,001 to 2,500 subscribers: $25 ('Email') / $49 ('Pro') / $165 ('Max')
2,501 to 5,000 subscribers: $45 ('Email') / $49 ('Pro') / $165 ('Max')
5,001 to 10,000 subscribers: $65 ('Email')/ $75 ('Pro') / $ 165 ('Max')
10,001 to 25,000 subscribers: $145 ('Email') / $165 ('Pro') / $255 ('Max')
25,001 to 50,000 subscribers: $250 ('Email') / $280 ('Pro') / $370 ('Max')
50,001 to 100,000 subscribers: $450 ('Email') / $490 ('Pro') / $580 ('Max')
As you can see their plans and pricing will vary according to your list size and the features that you want to get access to. This will change depending on your budget and plans for your email campaigns.
Now, if you're on a different stage of your list building, with 100.000 or more subscribers, then you might want to take a look at the Enterprise plan. It's way more expensive, but it's worth every penny.
For $1199 a month, you get access to every feature that GetResponse has to offer. So, if you have a list that is 100.000 or more subscribers, you should consider the Enterprise plan. It's the best in its category when compared to the other main competitors' price tags and features.
Top 3 Email Marketing Tools
GetResponse

GetResponse is cheaper, easier, and has more features than its competitors. If you're serious about building your email list and nurturing your existing subscribers, this is a great option.
It is one of the very few digital marketing solutions providers on the web which provides a full-featured free trial with very generous limits. You can get your free trial here and run the software for 30 days before you decide to purchase it. How cool is that!
You'll get an integrated system of an all-in-one marketing tool to create your campaigns, analyze their results, and improve on what you've created.
The best features are the designs for the newsletters and landing pages, the analytics, and the autoresponder. You can get serious insights into your audience that you may not be able to get with other tools.
The pricing is better than the competitors', especially if you opt for the 12 or 24 months options. You can get 18% and 30% off respectively if you choose to pay upfront.
Now, even though GetResponse is easy, if you're a beginner or are just dabbling with email marketing, it may be better to look for a free option before committing to anything.
GetResponse vs Aweber
Aweber is the second-best tool if you're going to get a paid plan. They offer a good autoresponder that won't compromise efficiency.
Now, unfortunately, you have to use third-party apps to create and host your landing pages.
The email editor is decent but nothing that impresses you. Still, if you design simple newsletters that rely more on copy than anything, you can still make the best out of it.
The downside is that it's still $4 more expensive than GetResponse, without the email editor and landing page creator feature that helps with the design.
Aweber is better if you manage medium lists. The plans and pricing for large lists aren't as attractive. If your list is too small, MailChimp is probably better.
Finally, the automation and analytics of Aweber are good. It does lose when in comparison with GetResponse, but it gets the job done.
GetResponse vs MailChimp
MailChimp is quite popular because it has a free option that is more attractive than its competitors. So, what happens is that many people start off with MailChimp, and then, eventually transition to other services.
It's important to point out that even though it is more expensive overall than GetResponse, a few plans are cheaper due to their narrower price range.
MailChimp works better when you have small lists. The plans and features are not the best when you need to send 10.000 auto-response messages. Or when you want to access detailed analytics of a campaign of 15.00 email addresses over the period of 2 months.
So, if you want to avoid the trouble of having to import all the data from your list later when you decide to change your email marketing tool, maybe MailChimp isn't a great option.
MailChimp's greatest feature is its autoresponder. It is user-friendly and efficient. The templates are another great feature that works well and offers a nice selection for you.
GetResponse also offers an amazing autoresponder tool and templates for not only newsletters but also landing pages. As an all-in-one marketing tool, and not just an email marketing tool, GetResponse has features that MailChimp doesn't have.
CRM and webinars are only available on GetResponse services. Now, as you probably know, those are key features to the success of your marketing plan. The fact that you can get all in one place, makes things easier and cheaper for you.
MailChimp is a great tool, especially if you're a beginner and don't know your way around email marketing tools. But in this battle of GetResponse vs MailChimp, Get Response does come out as the winner. It offers more features, a better user experience, and plans.
Why GetResponse is the best Email marketing software
The main reasons why GetResponse is better than its competitors are that you get a service that runs smoothly, integrates well with all the tools you'll need, and saves you time.
Those reasons are more important than the fact that the pricing is better as well. If you've ever set up a campaign, you know how much time goes into it. You have to run things multiple times, trying to make everything perfect.
The fact that GetResponse takes integration to a new level is something to marvel at.
Not only that but the features that we've discussed such as the landing page creator, the autoresponder, the email editor, and the analytics are incredible.
They make all the difference between a successful campaign and something that falls short.
There's a reason why GetResponse has over 1 billion subscribers every month and 350.000 paying customers. It works and it's the best.
Conclusion
Now, this is an honest review. Even though it clearly states that GetResponse is the best choice, it only does it because it's the truth.
I couldn't call myself a marketer if I wasn't honest about this. Even though copywriting has been sort of glorified, with its own merits, it's not the whole story when it comes to the success of a marketing campaign.
There are many more things that go into it. Design, content, product, and tools. Perhaps, the main reason to get a great email marketing tool is that distribution is everything. That's why GetResponse comes out on top when the discussion is GetResponse vs MailChimp. It's the whole package.
When you master distribution, you'll see that your results will skyrocket. When it's GetResponse vs Aweber, the winner is, again, GetResponse because it makes distribution easier. That's why the right email marketing tool will change the game for you.
This also concludes our detailed Getresponse review. I hope I was able to cover everything here, if you haven't already, I strongly suggest you try out Getresponse before you form an opinion on it. Click here to try Getresponse free for 30 days.
Please feel free to engage by leaving a comment below and spreading your knowledge by sharing this article on social media. Thank you.
Reviewer: Buff Marketer
Review Date: 2023-03-27
Reviewed Item: GetResponse
Reviewer: Buff Marketer
Reviewer: Buff Marketer